Tree of Life Faith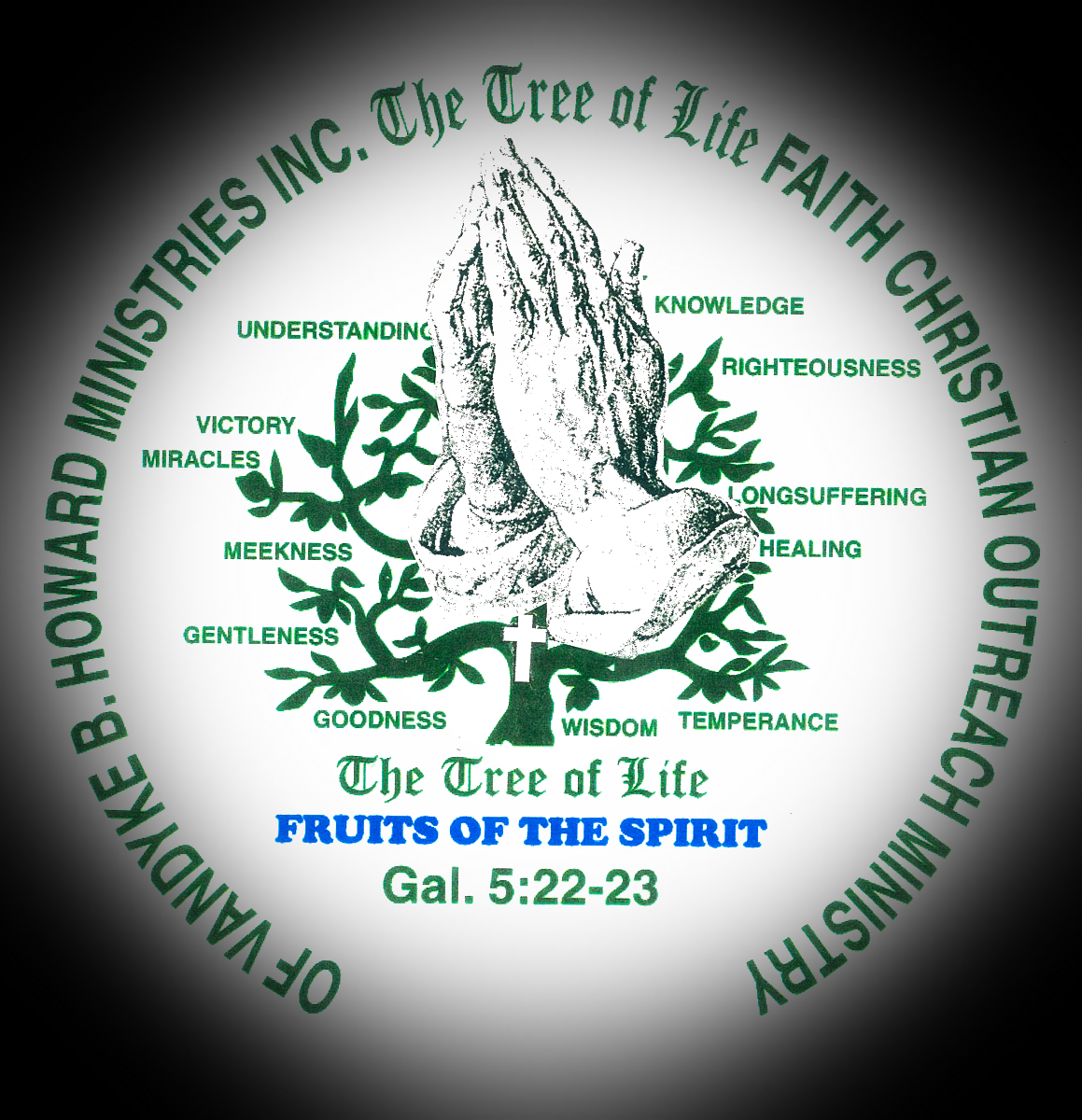 The Tree of Life Faith Church is The Ministry of Vandyke B Howard Christian Outreach Ministries inc. it is a unique ministry. We embrace with the love of God. We not only embrace, but we share the truth of gods word, what god sees and feel about the situation of men lifestyle. Isa 55:7-9. FOR IF OUR RIGHTEOUS EXCEEDS THE RIGHTEOUSNESS OF THE SCRIBES AND THE PHARASEES WE WILL no way enter into the kingdom of God. Matt 5:20. Jesus always compared a mans life (life style) to a tree and bearing fruits. And if it did not bring forth good fruit it was to gather as dead sticks and burn in fire. matt 3:10 says and now also the axe is laid unto the root of the trees: therefore every tree which bringeth not forth good fruit is hewn down and cast into the fire. Matt: 7:15-20.
Beware of false prophets (teachers, leaders) which come to you in sheeps clothing, but inwardly they are ravening wolves. verse 16. Ye shall know them by their fruits. (life style). Do men gather gapes of thorns or figs of thistles? Verse 17.Even so every good tree(life style) bringeth forth good fruit, but a corrupt tree (life style) bringeth forth evil fruit. verse 18. A good tree (life style) can not bring forth evil fruit.Neither can a corrupt tree (life style) bringeth forth good fruit. verse 19. Every tree
(life style) that bringeth not forth good fruit is hewn down and cast into the fire. verse 20. wherefore by their fruits (life style) ye shall know them. Matt 12:33,35 either make the tree (life style) good and his fruit good or else make the tree (life style)corrupt and his fruit corrupt.For the tree (person) is known by his fruit. (his life style) verse 35. A good man out of the good treasure of the heart bringeth forth good things.And an evil man out of the treasure bringeth forth evil things.For the fruits of a person is not only
fruits of his spirit from with in, but if he is reborn, then they are the fruits of the spiritof God. And to us they are not only fruits of character and personality, but fruits of weapons in warfare. They are fruits of combat and battle, fruits of the Holy Ghost in us using the fruits of love to fight against hate. The fruits of peace to battle against war. The fruits of joy to fight against depression. THE TREE OF LIFE FAITH COM, INC
Is a non denomination organization. And let me perfectly clear and sound thru the word of God.
THE TREE OF LIFE MINISTRY is not a cult nor are we associated with any. We do not put our faith in substance nor in idolism. In fact, we teach against such practice and lifestyle behaviours. If I do not worship God in true holiness, then it is considered as false and not of Gods word. John 4:23-24. Isa 35:8. the word of God is the essence of the tree of life faith and from within the tree of life faith are the fruits of the spirit of God. It's productivity. Our motto is Faith in the Lord Jesus Christ and the word of God.When the Trees of Righteousness speak about faith and we sy it like this. F means Faithfulness. A means Action. I means Inspired. T means True. then H means Holiness.Faithfulness in Action inspired by true Holiness.
This is how we say and spell Faith. HEB 11:1, 12:14. This is our lifestyle and this is what we believe and stand upon. Rev 22: verse 14. Blessed are they that do his commandments, that they may have a right to the tree of life and may enter in through the gates into the city. Psalm 1:3 and he shall be like a tree planted by the rivers of waters, that bringeth forth his fruit in his season. His leaf shall not wither and whatsoever he doeth shall prosper. Pro 11:30. The fruit of the righteous is tree of life. And he that winneth souls is wise. Pro 13:12. Hope deferred maketh the heart sick, but when desire cometh, it is a tree of life. Come worship with us as Gods trees of righteousness at The Tree of Life Faith Christian Outreach Ministry, bring a friend and experience a miracle.
THE AUTHENTIC GOLDEN SEAL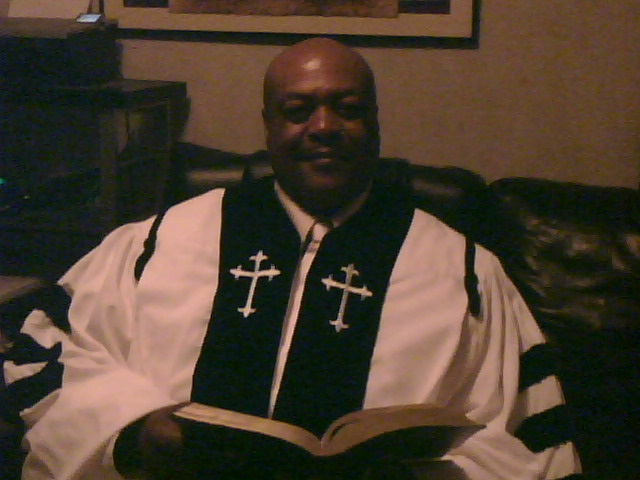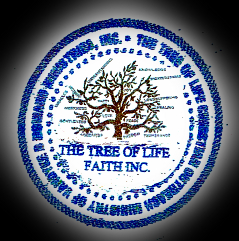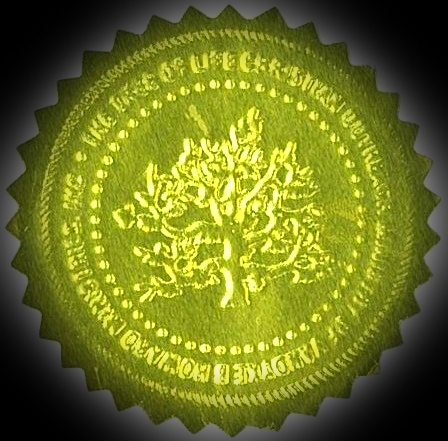 VANDYKE B. HOWARD (FOUNDER)
FOR PRAYER AND COUNSELING OUR NEW PHONE NUMBER IS (404)956-6276 AND OUR NEW MAILING ADDRESS IS P O BOX 91476 EAST POINT GA 30364
THE MINISTRY DEPATMENT IS A HOSPITAL FACILITY,A NURSEING HOME,A PLACE OF RECOVERY FOR THE SICK,IN HEART,MIND AND SOUL.FOR THE LOST AND SCATTERED SHEEPS.FOR THE HURT;FOR THE REJECTS,FOR THE WOUNDED,FOR THE HOMELESS AND DESTITUTE.WHATEVER THAT IS WRONG WITH YOUR TREE OF LIFE;GOD THE FATHER,THE ALMIGHTY,THE CREATOR OF ALL LIFE,THE DENDROLOGIST OF ALL TREES OF LIFE.GOOD AND BAD SEEDS:WHO SPECIALIZE IN BOTANY OF HUMAN LIVES.WHO WILL GIVE YOU AN EVALUATION AND PLAN FOR YOUR TREE LIFESTLE;WILL SET YOU FREE.WE ARE THE TREES OF RIGHTEOUSNESS ARE HERE TO AID IN THE MINISTRY OF DELIVERANCE.ST.MATT,25:
(1).PRISON MINISTRY
(2).HOSPITAL MINISTRY
(3). TELEPHONE MINISTRY
(4).RADIO BROACAST MINISTRY
(5). STREET MINISTRTY